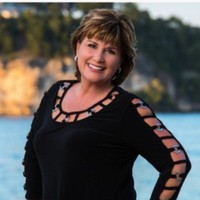 Peggy Albers
573.569.8792
Peggy@AlbersAndAlbers.com
Peggy Albers, a third member of the Albers real estate family has joined Four Seasons Realty, carrying on a generational tradition of real estate excellence. Realtor, Peggy Albers, joins her father, Jim, in an association with Four Seasons that stretches back to the 1970s.
Albers brings a background in outdoor advertising and condominium sales to her new position. "I grew up at the lake and have been around the real estate industry all my life," Albers said. "I'm really looking forward to working with my family and with the Four Seasons association. I'm anxious to share my lake knowledge with clients as they look for their perfect home."
Albers has recently been invited to speak at an international career-development seminar in Qatar. "This will be a great opportunity to share experiences with a diverse group of professionals," Albers said. "It will also be a chance to speak with an international audience about Lake of the Ozarks."
"The Albers family has been part of Four Seasons virtually from the beginning," Four Seasons Realty, said. "This kind of continuity is one of the great strengths of Four Seasons and one of the reasons we continue to be a market leader in real estate.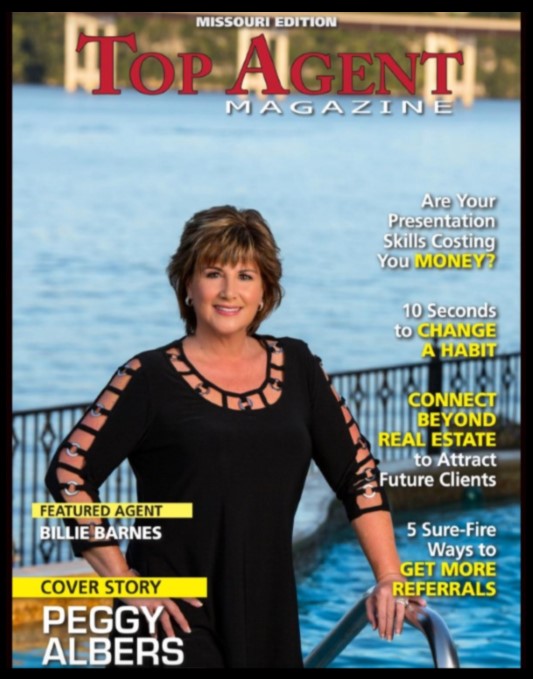 Peggy Albers is Missouri's Top Agent!
Featured in and on the cover of the October 2017 Top Agent Magazine.
"Less than 20 months since her first sale ,Peggy Albers is on track to close over $20 million in sales for her second full year!"
"I am honored to be apart of the prominent leaders of real estate featured in Top Agent Magazine. To be considered for a feature in Top Agent Magazine I had to go through a nomination and interview process, then evaluated based upon production, professionalism, as well as industry and community involvement. It is considered a privilege to be nominated as it speaks to a certain success level all real estate agents strive for. Top Agent has set itself apart as a trusted source of real estate information and inspiration!"
"Communities have to come together to help each of us be the best we can be. I love it when we work together to make great things happen for people and
our neighborhoods!"
Top Agent Magazine is the premier real estate magazine featuring the foremost real estate agents, mortgage professionals, and affiliates in the USA, Europe, Canada, Australia, and New Zealand. Top Agent Magazine features the top producing and most accomplished professionals in the real estate industry, offering an in-depth look at their careers and providing a blueprint for their success.
Top Agent has set itself apart as a trusted source of real estate information and inspiration. Peggy Albers is a stellar example of the kind of prominent leaders of real estate we are proud to feature in Top Agent Magazine.